Our mission : to become your CRO of choice for future clinical trials
You are a Biotech or Medtech company looking for a safe partner to ensure the successful completion of your clinical trial ? Let us show you why you should choose ExperTrials over a large CRO.
Being an extension of your team is a
great responsibility

. So we provide.
In the light of our extensive experience with startups in Biotech and Medtech, we understand more than any other your needs for flexibility and ability to adapt with an optimal budget management.
We know that your timelines are extremely tight in order to get the data needed to support the next round of funding and take the next step in the advancement of your clinical development programme.
That is why our expert team works closely with you to tailor the best solution for each project and to deliver clinical trials of the highest quality.
At ExperTrials, you will find complete solutions for clinical trials of any size, location and type, phase I-IV, drug or medical device and we have significant experience in both pre-approval and post-approval trials.
How do we optimize your trials thanks to our competitive model?
Costs
With local expertise and focus on quality, ExperTrials ensures a high quality clinical trial management and on-time registration, while remaining within your budget.
In order to achieve this, ExperTrials has set up a new staffing organisational model with a flat hierarchy.
The leadership team is based at the headquarters in Lyon and our local teams consist of experienced Clinical Research Consultants across Europe, with additional partners in Israel, Canada, USA, Australia and Japan. In order to reduce the costs, ExperTrials does not have offices in each country and can therefore offer the most competitive prices compared to other CROs.
Quality
In Clinical Research, Standard Operating Procedures (SOPs) are essential to be in compliance with Good Clinical Practice (ICH-GCP) and local laws.
At ExperTrials, we have set up SOPs to be in total compliance with the international and national requirements. From our previous experience working in conventional CROs, we realise that procedures are sometimes too heavy and lead to a reduction in efficiency which can compromise your project timelines.
Skip the heavy procedures of the traditional CROs. At ExperTrials, we ensure that the SOPs are compliant with ICH-GCP and local laws, shedding what is not strictly necessary and retaining what's essential.
Our goal is to be inspection-ready at all times.
With our innovative staffing organisational model, one or two Clinical Research Consultant(s) per country will be involved throughout your clinical trial and will be in charge of feasibility, regulatory submissions, monitoring from initiation until close-out. This model will ensure constant quality of the data collection compared to the traditional staffing model of traditional CROs.
Tools
At ExperTrials, we use the most highly efficient tools available in Clinical Research
– eCRF : We provide you with the best Electronic Data Capture (EDC) softwares such as Rave Medidata, Medrio, Uniweb or ClinInfo, well known and used by the investigational sites
– CTMS : Our efficient Clinical Trial Management System will allow you to access your clinical study data anywhere and anytime
– eTMF : Archiving of essential documents throughout your study in electronic format.
This helps you ensure you are inspection-ready at all times
– eSignature : Signature process of essential documentation throughout the trial is simplified, more efficient and reduce the costs by hundred of thousands euros
All data are accessible anywhere, anytime and fully secured: You have access to your study data in real time. 0% paper, guaranteed 100% quality and GCP compliance.
THE VALUES WE promote,

everyday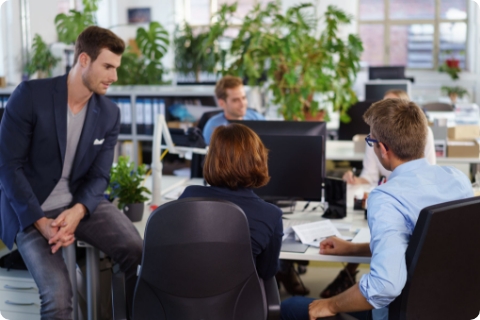 Change is inevitable throughout clinical development. Working collaboratively and strategically responding to change as it arises allows us to explore multiple pathways to market.
We can tailor workflows and processes to consistently adapt to the dynamic
changes inherent in clinical research. This flexibility allows us to respond to changes through all phases of a project such as :
– Industrial expertise to strategically guide evidence-based decisions
– Flexible staffing to support every stage of a trial
We commit our expertise to your advantage.
We have extensive experience from all aspects of the global drug development industry. We apply this diverse foundation of knowledge to strategically plan your project, identifying and mitigating potential risks to enable informed decision-making and project success.
Our Project Managers have an average of 15 years of experience and are well equipped to work alongside our client teams to develop strategy, maneuver challenges, and drive teams to meet and exceed study goals.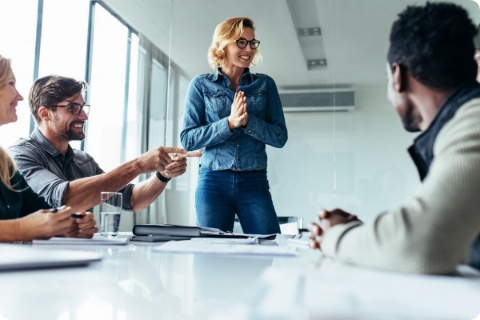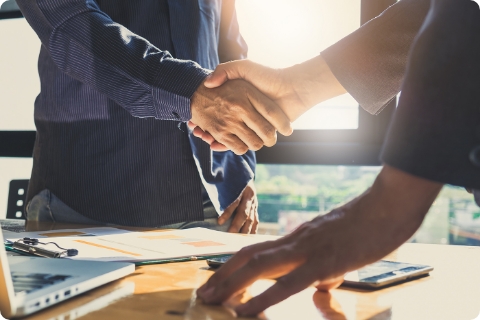 We proactively initiate transparent, collaborative communication. As an extension of your team, we are relaying regular status updates as well as providing evidence-based recommendations to keep projects on track.
Team members are empowered to make decisions based on your study's best interest, identify and communicate around issues and solutions.
Intensive study-specific training, cross-functional communication, and superior study team education ensure we always keep your end goal in mind.
Engaging in a true partnership enhances operational success and your ability to get to market as efficiently and as quickly as possible.
Let's talk about your project