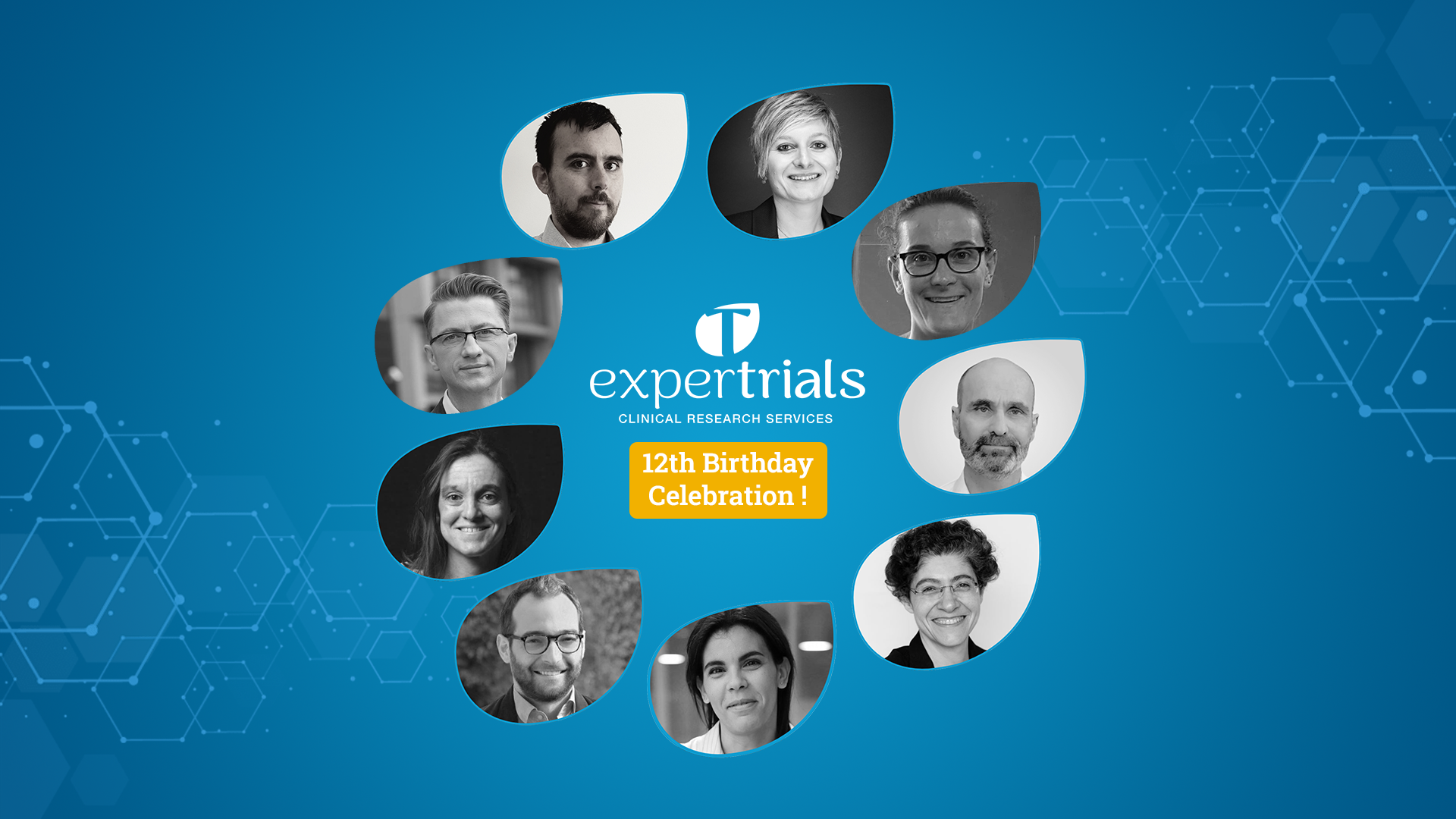 ExperTrials, the full-service Contract Research Organization founded by Aurélie Weiss-Guimet in 2011, celebrates its 12th birthday.
This month, October 2022, ExperTrials celebrated its 12th birthday! The full-service Contract Research Organization was founded by Aurélie Weiss-Guimet in October 2011. It provides clinical trial support to Biotech and Medtech startups who want to launch their innovative drug or medical device in Europe. Let us tell you how ExperTrials came to be and why it is unique in the world of CROs.
From Clinical Research Consultant to CEO and Founder of a full-service CRO
Aurélie Weiss-Guimet, CEO and Founder of ExperTrials (read our interview of her here) has 15 years of experience in clinical trials and more than ten years of experience in project management. She first started working in Medical Affairs for Sanofi in 2007 in Paris and Dubai, then worked for two CROs back in France. Weiss-Guimet had always wanted to start her own company: that is precisely what she did in 2011, thanks to her knowledge of regulatory affairs. Soon after, she became a Clinical Research Consultant taking on the roles of Country Project Manager and Oversight Manager in France. She developed her business by hiring Pierre-Marie Gourmoud as Clinical Project Manager and Christoph Wachter as Head of Clinical Operations. In 2019 ExperTrials had the opportunity to work with an Israeli startup and officially became a full-service CRO.
A core team of experienced experts backed up by consultants all over Europe
How does ExperTrials stand out among CROs? It adapts to the specific needs of the startups it works for and guides them every step of the way during their clinical trial, from pre-submission to market access. It is a reliable partner startups can count on throughout their entire project: ExperTrials's team is stable, contrary to most CROs, who are plagued by turnover. The core team includes eight members plus an operational team of 80 consultants across Europe with local expertise. All of them are highly experienced and very responsive. The company's agile business model offers more flexibility and cost-efficiency than its competitors. With such broad expertise, ExperTrials can provide services in Clinical Operations, Pharmacovigilance and Safety, Market Access and Medical Monitoring, Data Management, Biostatistics, and Pharmacoeconomics.
Are you a Biotech or Medtech startup planning to do clinical trials in Europe?
ExperTrials and its dedicated team are here for you!