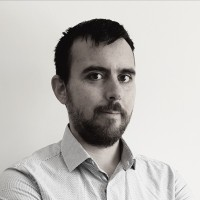 Interview with Pierre-Marie Gourmoud, a CRA turned Clinical Project Manager for our full-service CRO
This is the third interview of a series presenting ExperTrials'team. After ExperTrials' CEO and Founder, Aurélie Weiss-Guimet, and Head of Clinical Operations Christoph Wachter, we met up with Pierre-Marie Gourmoud, Clinical Project Manager. Find out how the 37-year old professional went from spending several years acting as a CRA Monitor to being part of the core team of our CRO.
Can you tell us about your college background and first professional experiences?
I studied biology in Bourg-en-Bresse and biotechnology at the Catholic University of Lyon. I first worked for Sanofi Pasteur in vaccine production. I then graduated in Life Sciences as part of a work/study training program at the Inserm (the French National Institute for Health and Medical Research). I worked on cloning new genes on mouse embryonic stem cells, but I have to say I wasn't fond of lab work and research. I went back to vaccine production, working for Merial this time.
What brought you to clinical research?
I discovered clinical research almost by accident! I had the opportunity to go on an accelerated study program which allowed me to follow a 3-month training as a Clinical Research Associate at Sup Santé in Lyon in 2012. I worked as a CRA from 2012 to 2019. I started by becoming a CRA Monitor for Hospices Civils de Lyon (the second biggest university hospital in France). I then worked for Quintiles (now IQVIA), a big CRO, for a year, and went on being a CRA for the Lysarc, a non-profit doing clinical studies exclusively on lymphoma. My job led me to travel the country several times a week: I have visited almost every French hospital! I loved my job, but the non-stop traveling took a toll on my personal and family life.
Building a working team is key. Aurélie Weiss-Guimet has a knack for finding the right people to work with and benefiting from their professional expertise.
When did you join ExperTrials?
I joined Aurélie's team in March 2019. I gave up a stable job and took a chance on ExperTrials: I'm so glad I did! Aurélie was then looking for a CRA for a trial in France that ended up being cancelled by the sponsor. I became an Associate Project Manager and also partnered up with Aurélie as Country Regulatory and Clinical Specialist for one of our clients for a year and a half.
Aurélie, Christoph and I have learned so much from the mistakes that we have made. We have grown together as a team and as a CRO. I really appreciate being part of a team where my opinion is welcome on every subject – communications, marketing, strategical thinking. This is not something I would ever have the chance to do in a bigger CRO. I can't imagine working in an environment where lean management is king and the division between all areas of expertise is so strict.
Bigger CROs spend a lot of time and energy doing things: we at ExperTrials have more simple and efficient ways of working while still being extremely compliant with the regulations in clinical research.
How has your role evolved within ExperTrials since you joined in 2019?
I went from being Associate Project Manager to Clinical Project Manager in less than 4 years. In a bigger CRO, it would have taken me 7 to 10 years to go from CRA to Project Manager. I also have become an expert in French clinical trials regulations throughout my years of experience at ExperTrials. It is quite a valuable competence – I get several job offers a week!
I'm thankful to Aurélie for trusting me and allowing me to hold bigger responsibilities within the company. As the Clinical Project Manager since June 2022, I love being able to lead a clinical project in all its aspects. I get to watch over Regulatory affairs as well as over the operational sides of things, dealing with consultants as well as clients.
I really appreciate being part of ExperTrials' core team. I specially admire Aurélie's entrepreneurial vision and drive. ExperTrials now has its own online Academy. Aurélie came up with the idea for a certificate online training to help clinical research professionals become familiar with the new CTR NO 536/2014. My own challenge is the European clinical trial project on gastroentrology I'm currently working on.